FPT INDUSTRIAL boosts its virtuous remanufacturing cycle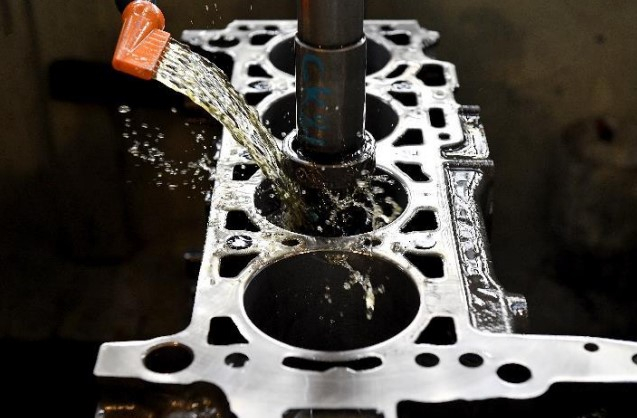 As the primary supplier of Reman products for the entire Iveco Group and numerous non-captive customers, FPT Industrial leverages its extensive experience in engine and component remanufacturing. Firmly convinced of the significant positive impact on the environment without compromising quality and safety, FPT Industrial champions this industrial activity. The FPT Original Reman remanufactured parts not only contribute to reducing customers' Total Cost of Ownership (TCO) but also offer equivalent quality and performance as new counterparts. These parts are backed by an exceptional two-year warranty and are ready for immediate installation, minimizing machine downtime.
The achievement of these results is facilitated by a meticulous and professional remanufacturing process, employing cutting-edge technologies such as a recently acquired fully automatic cleaning machine to expedite the entire process. The remanufacturing of cores ensures operational performance standards identical to those of new components, initiating a cycle of savings in raw materials. Components are scrutinized, remanufactured, and rigorously tested in alignment with the performance criteria of the original products. Each step of the process integrates innovative production techniques, stringent guidelines, and state-of-the-art quality-control tests.
Tailored specifically for FPT engines, FPT Original Reman parts mitigate risks, enhance reliability, and extend the equipment life cycle. FPT Industrial is deeply committed to contributing to the sustainability goals of the Iveco Group. This commitment includes targets such as recycling 75% of water at Company plants globally, achieving 100% recovery of spare parts cores by 2026, and generating 15% of net sales from spare parts through remanufactured components.
In the coming years, FPT Original Reman aims to expand its presence in the global market and advance its technologies to make the regeneration process even more environmentally friendly. This aligns with the preferences of sustainability-conscious customers seeking zero impact solutions. The Iveco Group, along with its brands, has already embarked on the journey to reduce CO2 emissions from the remanufacturing process by 50% by 2030 compared to the baseline year of 2019.