Iveco FPT
Heavy machinery IVECO – FPT and CNH aftermarket engines and supply parts.
Power Parts Pro - is official FPT industrial dealer for off-road applications and power generation
We aim to supply parts and engines for the main industry sectors including Industrial, Agricultural, Construction, Marine, Automotive and Power Generation
IVECO – FPT and CNH/ Case engines are used in variety of agricultural equipment including tractors from 72 Hp, combine harvesters, tele handlers and wheel loaders.
With more than 15 million motors created and with a motor yearly generation of more than 400,000 units, FPT/IVECO is perhaps the biggest maker of diesel motors on the planet.
FPT/IVECO produce motors which constantly push forward the limits of productivity and execution.
To consent to China IV enactment, the NEF and Cursor motor families highlight the HIeSCR2. This FPT Industrial's licensed ATS arrangement incorporates a particulate filtration framework on a SCR module and consolidates all key after-treatment components.
This is FPT Industrial's compact solution, designed for light applications and that also delivers high performance and low operating costs.
Iveco has a scope of mechanical arrangements that address an assortment of clients' issues and various missions. The scope of eco-accommodating Iveco items is tremendous: the organization has chosen to put resources into different innovations, staying alert that there isn't only one answer for a practical vehicle.
Manufacturers that use IVECO FPT engines are CASE, New Holland, Renault, Massey Ferguson, Dieci and more.
Fiat-Hitachi, Komatsu, Kobelco, Dieci, CASE construction equipment is likely to be fitted with FPT IVECO engines also. If You require parts or components, try to find the engine data plate, that would help us to identify the required parts quickly and correctly.

Please find our Iveco FPT engine part books >>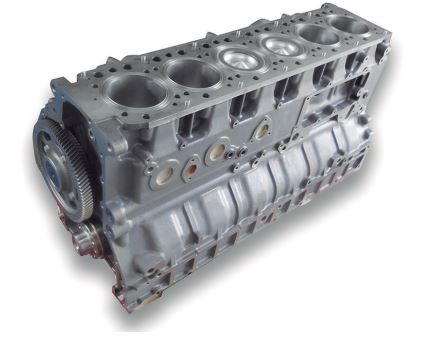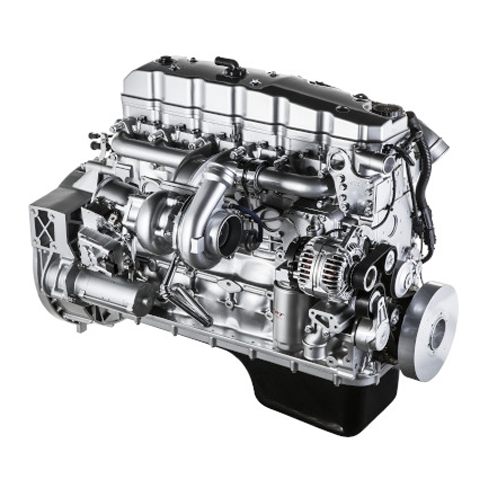 | | | |
| --- | --- | --- |
| Komatsu | WB97R | F4GE0454B |
| | WB93R-5 | F4GE0454B *D651 |
| New Holland | LB90B, LB95B,LB110B, LB115B | NEF445TA/M3 |
| | LB95.B LB90.B | F4GE0454C*D |
| | LB110.B LB115.B | F4GE0484G*D |
| | | |
| | | |
| | | |
| New Holland | E215 | F4BE0684M |
| | E145 | F4BE0454B*D601 |
| | E165 | F4ED484E |
| | E175 | CNH F4ED484E |
| | E195EL E195LC | CNH F4BE0484D*D608 |
| | E215 E215E E215LC E215LCME | CNH - F4BE8604B |
| | E245 | CNH F4BE0684 |
| | E265EL E265LC E305EL E305LC | CNH 667TA/EEG |
| | EX135LC | Iveco 66kw |
| | | |
| | E245 | F4BE0684L*D601 |
| AGRO | TD5.65 TD5.75 | S8000 |
| AGRO | TD5.85 TD5.95 TD5.105 TD5.115 | F5C |
| | T4.55 T4.65 T4.75 T4.85 | F5C |
| | T6.120 T6.140 T6.150 T6.155 T6.160 T6.165 T6.175 | NEF |
| | 7.170 T7.185 T7.200 T7.210 T7.220 T7.235 T7.250 T7.260 | NEF |
| | T8.275 T8.300 T8.330 T8.360 T8.390 T8.420 | FPT Cursor 9 |
| | T9.390 T9.450 T9.505 T9.560 T9.615 T9.670 | FPT Cursor 13 |
| | | |
| | | |
| | | |
| | | |
| | | |
| CASE | | |
| | 580ST | FPT F5BFL413B |
| | 590ST 695ST | FPT F5BFL413A |
| | | FPT F5BFL413A |
| | 521G | FPT N45 |
| | 621G 721G 821G 921G | FPT N67 |
| | 1021G 1121G | FPT Cursor 9 |
| Dozer | 1150M | FPT F4HFE613F*A002 |
| Dozer | 1650M | FPT F4HFE6132*A004 |
| Dozer | 2050M | FPT F4FHE613J*A017 |
| Skidsteer | SR210,SR240, SR250, SV250, SV280 | FPT F5H (Turbo) |
| | TR270, TR310, TR320 TV380 | FPT F5H (Turbo) |
| | 580T 580ST 590ST 695ST | CNH 445TA/ML5 |
| | 21E | F5CE9454C*A001 |
| | 121E | F5CE9454G*A001 |
| | 221E | F5CE9454E*A004 |
| | 321E | F5CE5454B*A003 |
| | TX170 | F4GE9484J*J600 |
| | 521F | FPT N45 |
| | 621F | FPT N67 |
| | 521E | 445TA/EGE CASE |
| | 721F 821F 921F | NEF N67 |
| | 1021F 1121F | CURSOR 9 |
| | | |
| Dieci | | F4GE0454A-TC |
| | | F4GE0404A-NA |
| Telehandlers | | |
| | | CNH - 4NA 4.5* |
| | | CNH - 4TC 4.5* |
| | | CNH 4TAA 4.5 |
| | | CNH NEF Tier III-F4BE0484F |
| | | 8045.05B.576 |
| | | F5CE5454 |
| | | 445M2 |
| | | 334TM2 |
| | Combine Harvester | |
| | | Cursor 8 |
| | | Cursor 9 |
| | | Cursor 10 |
| | | Cursor 13 |
| | | Cursor 13TCD |
| | | Cursor 16 |
| | | NEF |
| | | 8460 F2B |
| | | 8460 F3A |
| | | 8460SRI10 |
| | | 8460SRI20 |
| | | 8465SRE21 |
| | Iveco Aifo | 8361 SI |
| AG Tractors | | 8065 SRE10 |
| | | 8361 SRE10 |
| | | 8361 SRE11 |
| | | 8361 SRI10 |
| | | 8361 |
| | | 8061 SI 10 |
| | | 8061 |
| | | 8061 SRE 10 |
| | | 8210 I |
| | | 8210 SI |
| | | 8361-SI 10 |
| | | 8260.02 |
| | | 8065-I |
| | | 8065.02 |
| | | 8035.05 |
| | | 8035.45 |
| | | 8035.25 |
| | | 8035.06 |
| | | 8045.06 |
| | | 8045.05 |
| | | 8045.25 |
| | | 8045.25K |
| | | 675TA/HD |
| | | 675TA/HC |
| | | 675TA/HB |
| | | 675TA/HA |
| | | 675TA/FB |
| | | 675TA/FA |
| | | F5C |
| | | NEF F4C |
| | | NEF 667TA |
| | | S8000 |
| | | Cursor 9 VGT |
| | | Cursor 13 WGT |
| | | Cursor 13 ST |
| | | TC 456 |
| | | TD 456 |
| | | WL 456 |
| | | WM 456 |
| | | WD 456 |
| | | 675 TA |
| | | VA 456 |
| | | VB 456 |
| | | NEF F4C |
| | | NEF F4D |