New Holland debuts the CR11, its next-gen flagship combine with FPT Cursor 16 engine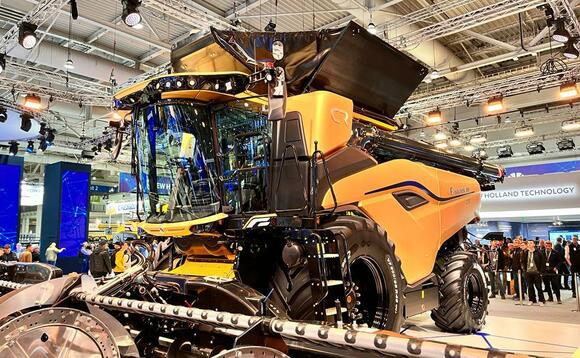 New Holland, a prominent machinery manufacturer, has quietly toiled for a decade on the intricate design of its groundbreaking combine harvester, the CR11. The veil was lifted on November 12, as the CR11 was officially unveiled to the public at the Agritechnica 2023 trade fair in Hanover, Germany.
Distinguished by its striking golden hue, the CR11 commemorates New Holland's exclusive recognition with the coveted Agritechnica gold medal, an esteemed innovation prize. Despite the eye-catching gold appearance, the CR11 will be commercially available in New Holland's signature yellow. Noteworthy is the fact that the CR11 boasts an impressive threshing capacity, surpassing its predecessor, the CR10.90, by 20% in grain and 40% in corn. This enhancement is attributed to New Holland's development of broader and longer threshing rotors.