OUR PRODUCT ASSORTMENT
Power Parts Pro is here to supply You the premium quality aftermarket parts for Caterpillar, Komatsu, Volvo, CASE, JCB, Hyundai, Samsung, Doosan and Daewoo heavy machinery.

Aftermarket and original / genuine parts for construction equipment, heavy equipment, mining industry, off-road machinery.
Parts available for backhoe loaders, wheel loaders, dozers, tracked and wheeled excavators.
Used and rebuilt engines, final drives, hydraulic pumps and motors.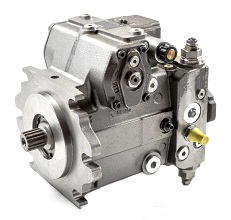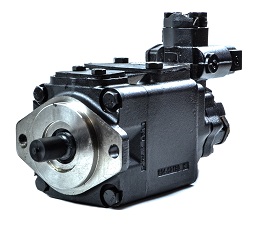 With many years experience in the construction and agricultural industry, the team understands the importance of getting it right when it comes to supplying your diesel equipment parts. We offer engine rebuild kits, engine overhaul kits, cylinder heads and cylinder head kits, plus all the the separate parts as per requirement.
And for those hard-to-get items, our team has the experience of sourcing the parts worldwide.
We have access to many suppliers around the world to provide real-time access to a range of over 50 different manufacturers of diesel engine spare parts.
We supply to retail customers throughout the Europe and Worldwide.
All we ask of you is that you tell us the make, model and serial number of your machine, where possible, and if available the part number of the item you require. The more information you can offer us the quicker we can respond. Our goal is to be able to give you an instant answer on your enquiry or get back to you as soon as possible with price and availability options.

Heavy equipment parts available for:
Volvo, CAT, Doosan, Daewoo, Samsung, Komatsu, JCB, CASE, John Deere, Terex, Atlas,

Engine parts available for: Caterpillar, Komatsu, MAN, Deutz, Cummins, Perkins, JCB, SISU, Liebherr, Isuzu, Hanomag, Mitsubishi, MWM, Volvo, Volvo-Penta, Kubota, Yanmar, Mercedes, Scania, Iveco, HINO

Hydraulic pumps motors and parts are available for:
Rexroth, Hydromatik, Uchida, Kawasaki, Linde, Liebherr, Komatsu, CAT, Parker, Danfoss, EATON, Vickers, Teijin Seiki, Nabco, Nachi

Tags:
Heavy equipment parts, replacement parts, excavator parts, dozer parts, tractor parts, backhoe loader parts, wheel loader parts, diesel engine parts, industrial engine parts, marine engine parts, ship engine parts, yacht engine parts, hydraulic motor parts, hydraulic pump parts, mining equipment parts, hydraulic machinery, off-shore equipment parts, spares, components, caterpillar parts search by number, caterpillar parts online, cat spares, cat hydraulic pump, cat swing motor, cat piston, caterpillar spare parts online, CAT SIS 2010 part book, genuine volvo construction equipment parts, volvo excavator, volvo crawler excavator, volvo wheel excavator, volvo wheel loader, volvo construction online parts catalog, volvo replacement parts, Doosan parts catalogue, Doosan parts online, Doosan part price, volvo construction mahcinery parts, volvo construction equipment, OEM equipment parts, heavy equipment parts, Volvo prosis 2014 2013 2012 2011 doosan equipment parts, doosan excavator parts, doosan heavy machinery parts, spares, doosan infracore construction equipment, doosan forklift parts, doosan replacement parts, doosan aftermarket parts, doosan solaer, daewoo solar parts, genuine doosan parts, genuine daewoo parts, yanmar marine parts, yanmar marine engine, yanmar piston liner kit, yanmar boat engine parts, yanmar engine parts, genuine yanmar parts, original yanmar parts